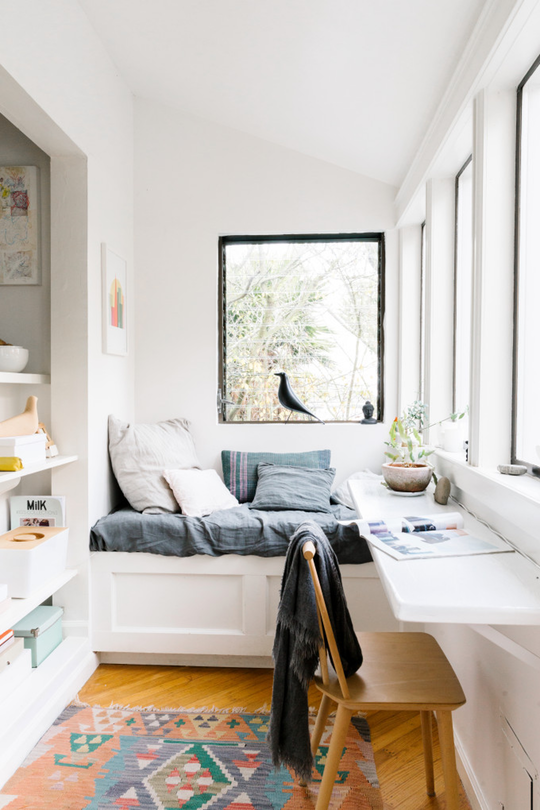 Style up a shelf
❖Step 1
Always start with your top shelf and work your way down. Starting on the top shelf you are going to place decor from one end of the shelf to the other, covering the majority of the shelf.
For the best look you can leave some space empty on either end of the shelf.
A key ingredient to designer quality shelves is layering home decor in varying heights.
Adding in height and the importance of scale
Some ideas for taller objects would be plants like a snake plant that can grow very tall, larger pictures placed vertically or horizontally, and large decorative objects or candle sticks.
You want to make sure you are adding in enough larger scale items that your shelf doesn't look like a bunch of clutter is on it. Your end goal is for the bookcase or shelf to look curated and thought out, not piled high with every pretty thing you own stuffed onto it.
❖Step 2
Once you have your top shelf styled you can move on to the shelf below it. On this shelf we are now going to group our decor into two sections instead of spreading it across the length of the shelf.
As you can see in the photo above this doesn't mean you can only use one object on either side of the shelf, though you could if you prefer a more minimalist look.
You can layer multiple decorative objects in a pleasing way but the most important part is leaving some blank space, or white space, in between the two groupings.
The goal is to have a stylized look too our shelves, instead of looking like we just have a bunch of objects thrown on there. We want it to look intentional, and the two groups on the bottom also helps give our eye somewhere to rest and looks more visually appealing.
❖Step 3
Repeat. This method works regardless of how many floating shelves or bookcase shelves you have. Just continue to do the next shelf with decor across the width of the shelf and then the next shelf in two groupings and so on until all your shelves are decorated.
❖Few of the Ideas for what to put on your shelves:
Plants, plants and more plants. Plants are super on trend at the moment. They are also a great way to add LIFE into your design!
Texture. Look for fun woven baskets, wooden prayers beads and little boxes to add texture to your shelves.
Candle holders. You can go for traditional candle holders or quirky fun ones like my little brass bunny. They are a great addition to any shelf design no matter your design preference.
Books. Of course!
Vases. You don't have to use vases only when you have something to fill them with. Sometimes and empty vase is even better than having flowers it. It's large and structural but gives your eye a rest.
Pictures, art prints and photos.
Candles
Risers. Risers are a great way to add depth to your shelf decor. They are also great for layering.