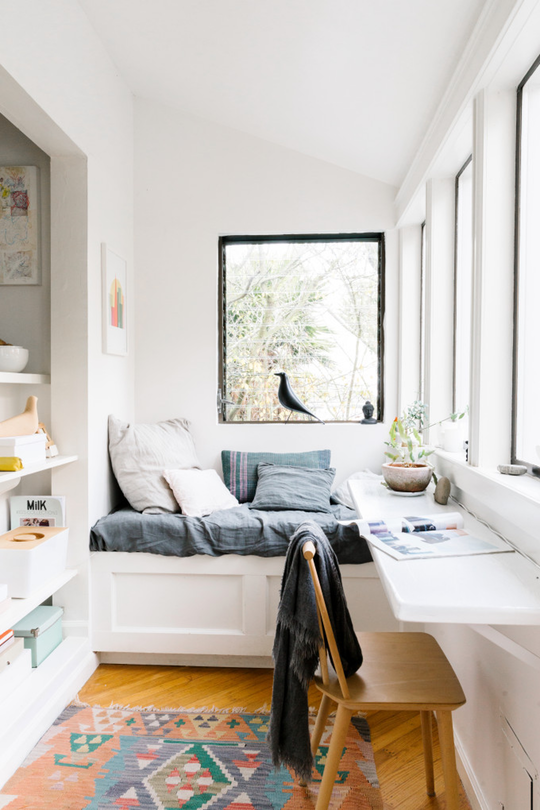 How to design a small space!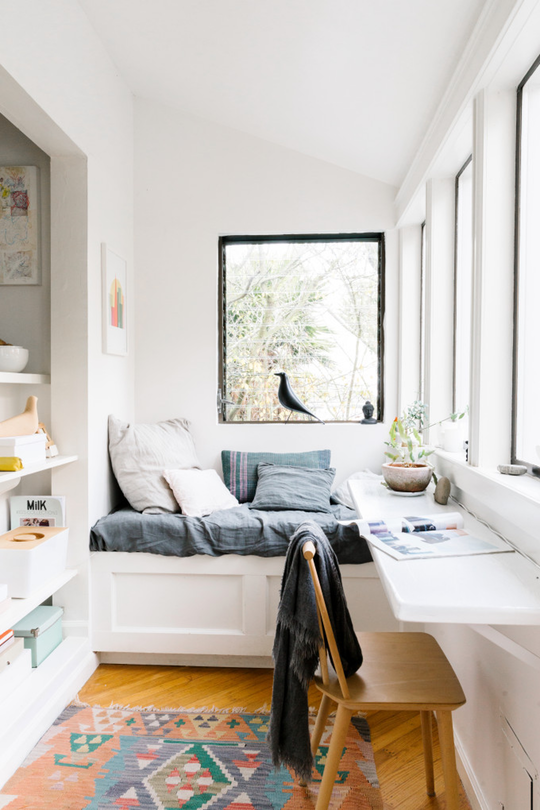 ❖Paint it white
Light wall colors keep a space feeling open and can trick your eye into thinking the room is larger than it actually is.
❖Less is more
One reminder when styling a small space is less is more. You might think to stay away from large pieces of furniture, but filling a space with lots of small pieces can create a crowd. And whether you're filling a bookshelf or displaying pillows on the sofa, the more items you use, the more cluttered it will begin to feel.
❖Create a focal point
It adds drama and becomes the focal point of the room, while taking up almost no space! Don't be afraid to mix black and white art with more colorful pieces. You can also mix art with mirrors, clocks, and woven wall hangings to add some texture and unexpected personality to an otherwise two-dimensional space.
❖Get smart with storage
With smaller spaces – finding creative storage solutions will make your life so much easier. Just because your space is small doesn't mean you can't make big, bold design choices. Decorating a small space is a fun, low-risk way to flex your design and curation skills, you can deck out your space without blowing your budget!